It's official. Obesity reduces America's quality of life more than smoking. It also contributes as much, if not more, to our nation's mounting health care costs.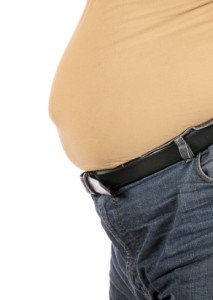 Researchers from Columbia University surveyed 3.5 million consumers, asking them to rate their quality of life and to provide information on their lifestyle behaviors and health concerns. They found that smoking is the direct cause of more deaths than obesity. However, obesity leads to a much greater reduction in people's quality of life. Obese people are likely to live longer than smokers, but those years are filled with significantly more sickness, more physical limitations, and less enjoyment.
Between 1993 and 2008 the number of smokers decreased by 18%, while the number of obese Americans increased by 85%. Those changes tipped the balance making obesity a bigger public health burden than smoking. If Americans' weight gain trend continues, obesity's contribution to misery and medical costs will increase further.
As this news spreads, will it motivate our society to work collectively towards a healthy weight?  What do you think?
Tags: Brandology, Consumer Insights, Health & Wellness, Market Research, Obesity, QALYs, Quality of Life, Smoking, trends