Americans of all ages (not just teens) are showing a clear preference for texting rather than talking.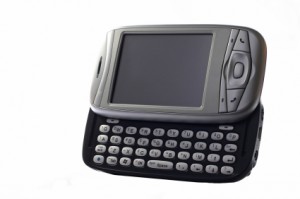 From June 2008 to June 2009, the number of text messages sent per month in the US almost double to over 135 billion. During the past two years, the number of cell phone calls decreased by 15%, and the length of the average call declined by over 33%. When consumers make a call now, they usually figure out how to end it in 2 to 3 minutes.
In addition, many consumers have virtually eliminated taking on a landline. By early 2009, over 23% of households had no landline, and another 15% used their wired phone almost exclusively as a paperweight.
What's driving the trend to texting? People have found that texting is more efficient, partly because it can be done in places and at times when a phone call would be inappropriate. (Sometimes texting is inappropriate too, but that's another story.) Texting is also more direct: there's no room for chit chat about Aunt Martha's kidney stones. Finally, texting is less of an interruption for the recipient: they don't have to answer right away and they don't have to dial voice mail, listen to the plastic woman, put in their password, etc, etc.
If this trend continues, how will it impact your business? Please share your thoughts!
Tags: Brandology, Cell-only households, Cellphone usage, Consumer Insights, Marketing, Social Media, Texting, trends